This page may contain affiliate links. When you click the link and make a purchase, I receive a commission. You can read more by viewing my Privacy Policy
Let's take a minute to talk about Stalking and the Stalking Nightmare.
7.5 million people were stalked in one year in the U.S.
61 percent of female victims and 44 percent of male victims were stalked by a current or former intimate partner
An estimated 15 percent of women and 6 percent of men have been a victim of stalking during their lifetimes
54% of female victims reported stalking to the police before they were killed by their stalkers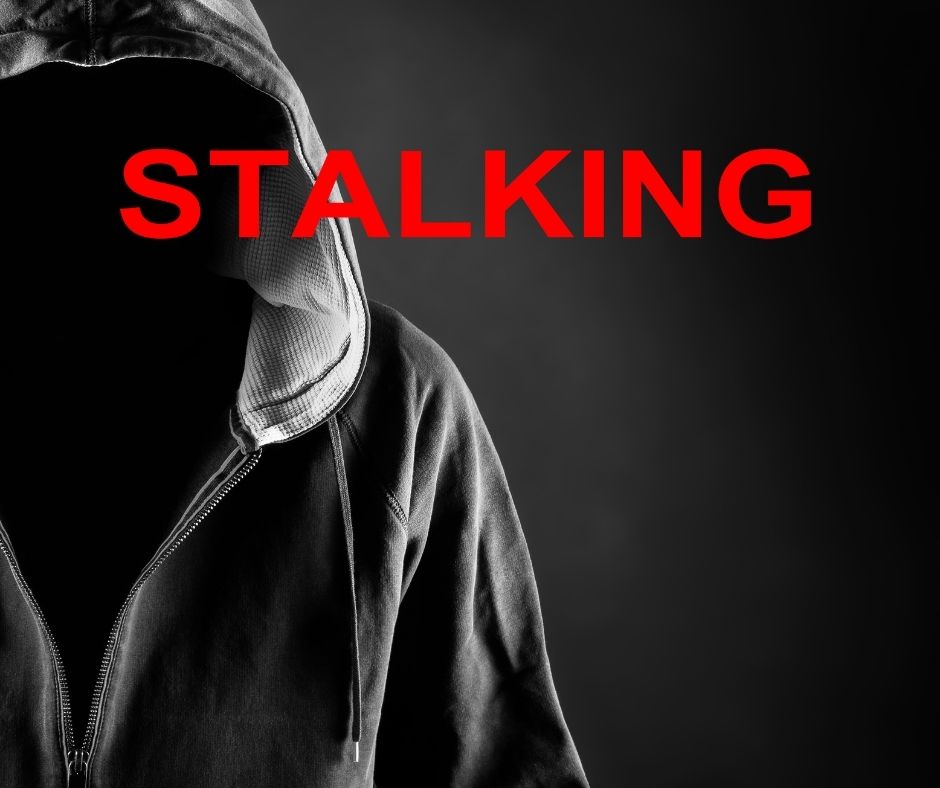 Definition of Stalking
It is defined as "a course of conduct directed at a specific person that involves repeated (two or more occasions) visual or physical proximity, nonconsensual communication, or verbal, written, or implied threats, or a combination thereof, that would cause a reasonable person fear." 1
Cyberstalking—the use of technology to stalk victims—shares some characteristics with real-life stalking.
These two, when used together, because a Stalking Nightmare for victims.
For more detailed information, including characteristics, see our post Criminal Justice Definitions and Terms
RESULTS OF STALKING
The prevalence of anxiety, insomnia, social dysfunction, and severe depression is much higher among stalking victims than the general population, especially if the stalking involves being followed or having one's property destroyed.
Imagine you are being stalked. Your ex and his mother are in jail and manipulating as many people as they can to keep tabs on you. So let's say you have several acquaintance type friends. It starts with a simple email that says to watch you, you're a bad mother. Then your "friend" gets a nice card in the mail, with a flyer that says how horrible you are and gives examples. There's a website that they are pointed to. On that website, there are manipulated videos that "show" you being a bad mother. Your Mother- and Sister-in-law make youtube videos, post flyers at the children's schools, at the local church.
Then, it gets worse. The. family enlists several people to befriend you. There are others that follow you. You know that creepy-crawly feeling you get where the hair stands on the back of your neck? Yeah, you feel that all the time. You are terrified. This continues for SEVERAL YEARS. You suspect your ex, but he's in jail, as is his Mother. What can you do about it? You have no proof. Your stalking nightmare continues for years.
This is how Christine Matusiewicz felt all the time.
Stalking NIGHTMARE OF CHRISTINE BELFORD MATUSIEWICZ
I want to tell you about a particular stalking nightmare. It started simple enough, like most. David Matusiewicz met Christine Belford when he hired her as an office manager in his optometrist office. They fell in love.
Christine Belford had a daughter, Katie, from a previous marriage as well. David welcomed them as his family along with his Father and Mother, Thomas, a former police officer, and Lenore Matusiewicz, and his sister, Amy Gonzales, a nurse.
They married and had three daughters in 3 years. Mom and Dad move in to help with the small kids. Daughter Lee was diagnosed with Autism. Christine wanted to follow medical procedures as directed, David felt he knew better, of course.
Mother-in-law, Lenore, started intervening in the family dynamics. She apparently wanted to be the "mother" of the 3 younger kids. Christine was very resistant.
At some point during the marriage, he had guns, was a survivalist, and had taken a one-week shooting course in Las Vegas. He told Christina that "I Know How to Kill People and Leave No Trace." Christina Matusiewicz became scared and eventually filed for divorce after 5 years. She moved out and filed for divorce and full custody.
CHRISTINE FILES FOR DIVORCE
The Judge granted Joint Custody with a reasonable custody agreement.
David immediately fires her from his Optometrist office, leaving her with no income. She moves in with a grandparent.
David filed for sole custody on the basis she was a bad mother, was verbally abusive. Court grants joint custody instead. David and his family pissed off.
THE KIDNAPPING and Stalking Nightmare Begins
In 2007, David says they want to take a 2 week trip to Florida (Disney World) with his Mother. Christine was supportive and felt this was a good thing.
By September 29, 2007, the two weeks are over. Christine has not heard from David after many, many calls and messages left. No answer. Christine started panicking. She went to the local Police Department and files missing child report.
The detective originally didn't do much, since it was a domestic issue, but he did call David and left messages. After a couple of days, Christine brings in the Custody Agreement to the police department.
The detective started taking the kidnapping a bit more seriously. He talked to David's sister Amy and his father, Thomas, but it appeared they had the same EXACT story. The detective became suspicious.
The detective teamed with the National Center for Missing and Exploited Children thinking they would get the word out around the country, which they did. However, David was long gone outside of the country.
The detective starts looking at David's financials. No credit card had been used which made him more suspicious. Further investigation revealed David had sold the business for around 900,000.
However, David had also forged Christine's name on a load of $249,000 which then went to offshore accounts. This began a pattern of movement of large sums of money between the family. The police found an $80,000 purchase of a Winnebago type vehicle. At this point, the FBI got involved.
Christine is in fear for herself and her children. She is concerned at this point that once cornered, David and his family come back with a vengeance.
FBI gets involved
November 2007, no other leads. They would get tips, but no tips really panned out.
David's father, Thomas, and his sister, Amy, pulled up and moved to South Texas near the border. They didn't notify anyone.
FBI tracks money movement and passports to Panama for David and the girls. They put a trace on Amy's cell phone. FBI found that Amy was in contact with a real estate agent in Nicaragua to purchase a house for David.
In 2009 David, Lenora, and the kids located
In 2009, David, Lenora, and the children were located in Nicaragua. The kids at this point were 4, 6, and 7. One daughter is autistic. This started a terror campaign by David and his family.
In March of 2009, after 19 months, the FBI catches up with David. Christine Matusiewicz immediately flew to Nicaragua and reunite with her children. At that time, she found out that David had told the girls Christine had committed suicide. The worse thing in the world you could tell a child. I'm sure those children thought their mother didn't care enough to stick around.
Christine and the girls go home to Delaware.
The Terror Campaign Begins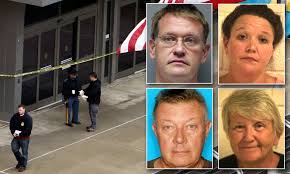 David and Lenore go to jail. During this jail time, David says that Christine was sexually abusing their oldest daughter. Funny, he never mentioned this before. I think he was grasping at straws since nothing else was working.
The family (Lenora and Amy) sent mail, email, websites, youtube, kids school, churches, neighbors, friends, and family info that Christine was a bad mother, was mentally ill and was abusing the kids. All this, of course, played into a game of telephone where it grew, and grew, and grew in "facts".
While David and Lenore are in jail, they start a pattern of stalking. David even got his ex-girlfriend from HIGH SCHOOL to participate by reaching out to Christine in sympathy. Christine bought it and had no idea that Tabatha was reporting everything back to David and his family. Now David and his family knew many intimate details about Christine and the girls, including photos, where they were at basically any time, etc.
The family started gathering information by manipulating many more people to assist. They even got a real estate agent to give them complete details about Christine's house, the ingress, and egress, the layout, etc.
FIRST CONVICTION
In September of 2009, he was convicted of kidnapping and fraud and sentenced to FOUR YEARS. Yeah. FOUR YEARS. Here's the thing, he got out in two.
Lenore was also convicted and received 18 months for her participation.
In 2010, David went to prison for 48 months, released in 2012 to a half-way house
David loses parental rights
The family continued terrorizing and began and physical and online surveillance of everything Christine and the kids were doing and saying.
Lenore was released and Christine was scared. Lenore continued her campaign of stalking with letters, emails, etc. Amy and Lenore posted videos of Christine and the kids that were manipulated to reveal Christine being a bad mother.
Finally, the court terminated David's rights, which of course terminated all the family's access as well. The court said on numerous occasions that there was no proof in any way that it was true about Christine's behavior.
Christine got security cameras installed, a couple of large dogs, kept baseball bats and knives in her room at ready access, etc.
David Released to Texas
In 2012 David was released in Texas. He twice requested permission to go to New Jersey and was denied. In April of 2012, David was released and Christine became increasingly paranoid, with good cause.
When released, David reunites with his family. He was hit with a $60,000 back child support court filing. He and the family were furious. Christine was especially worried and tried not to appear for the Court Hearing, but she was told she had to.
In November 2012 he filed a motion to decrease back child support. Scheduled hearing for February 2013. The parole office granted permission for him to go to court along with his Mother and Father.
David and his family travel to the Hearing
Feb 4-7, 2013 traveled in two vehicles. The vehicles were later found to contain weapons, ammunition, shovel, handcuff's in various sizes, Bulletproof vests, restraints, electronic shock devices, gas cans, and many pictures of Christine and the kids in various places. One picture appeared to show Christine's house with arrows showing points of exit and entrance.
The Tragic Death of Christine and her Friend
David and his father entered the lobby of the Courthouse, had some conversation, then David went to the hearing room. His father, Thomas, remained in the lobby area.
Christine and her friend arrive at the courthouse. Thomas walks in, pulls his gun, and shoots Christine and her friend point-blank. They had not even reached the metal detectors yet. Chaos ensued, two additional police officers were shot but the shots were non-life-threatening. Thomas is shot and goes out the front door and down. Once he was down on the ground, he put the gun in his mouth and committed suicide. The coward.
A prosecutor came to the crime scene and when he found out who was dead, he immediately knew the case. He found David in the courthouse and David said that he thought his father had left the courthouse, that he knew nothing about it.
In addition to other evidence found, the police find a cattle prod, handcuffs, and a red notebook with a "hit list" of anyone that had crossed the family in this endeavor.
David was arrested for violating parole because of the guns and stuff in the car). Lenore was also arrested because her car contained guns and other evidence.
The day after the hearing, David's sister, Amy, filed a petition for custody of the three kids. The audacity of that woman. In any case, it didn't work.
The entire Matusiewicz Family Indicted
In August of 2013, the entire family indicted. Unfortunately, the only person that could refute the child abuse claims was one of the daughters, Laura. She was 12 years old and testified that NONE of the abuse claims were true.
The Sentence
On July 10, 2015, all three were found guilty and sentenced to life.
The Aftermath
All three daughters have been in protective custody since their father's arrest and will remain. Their whereabouts are unknown.
Lenore died in 2016.
If You Need Help
If you need immediate assistance, the VictimConnect Helpline provides information and referrals for victims of all crime and can be reached at 855-4-VICTIM (855-484-2846) or at victimconnect.org.
All photos, images, quotes, and video clips are used for fair use commentary, criticism, and educational purposes. See Hosseinzadeh v. Klein, 276 F.Supp.3d 34 (S.D.N.Y. 2017) Equals Three, LLC v. Jukin Media, Inc., 139 F. Supp. 3d 1094 (C.D. Cal. 2015).
Sources:
Tjaden, Patricia and Nancy Thoennes. Stalking in America: Findings From the National Violence Against Women Survey. Washington, DC: U.S. Department of Justice, National Institute of Justice, 1998, NCJ 169592.U.S[↩]