This page may contain affiliate links. When you click the link and make a purchase, I receive a commission. You can read more by viewing my Privacy Policy
You won't often get opinion pieces like this from me. I hate writing about this. I find it sad and, honestly, worse than writing about serial killers. I have spent the last few weeks alternatively sad, angry, resolved, and motivated, but mostly sad and angry. American is Burning.
You see, 5 of my grandchildren are mixed race. I fear for them. I worry about them minding their own business only to get shot by rubber bullets, tazed, thrown to the ground, and even have someone forcibly hold them down. Why? Because I believe we have a problem in this Country. This is my own opinion. If you don't like what I have to say, that's ok. We are all entitled to how we feel. So here goes.
American is Burning and You have a problem with Race
You have a problem with race. You have a problem if someone is black. You have a problem if someone is American Indian. You have a problem if someone is an immigrant. You have a problem with Women. You have a problem with sexual orientation or identity. Basically, you have a problem someone is not following the ways of an elitist President* who angers more than he leads. You have a problem if someone is not a White, gun-toting man. You have a problem if someone is different than the white man.
History does tend to repeat itself, especially when we didn't learn. Just to put this in a bit of perspective, I'd like to share a few things.
1492 – early 1600s
Let's start with Columbus. History tells us that Columbus encountered indigenous people on his discovery voyages. History also tells us that his interactions with indigenous people were less than stellar.
Labeling the indigenous people as "Indians", he considered them basic obstacles. Upon accidental discovery of America, he immediately took 6 black men as slaves. Not only was he extremely violent with the slaves, but he also forced them to convert to Christianity. According to historical references, Columbus also was responsible for the introduction of a bunch of new diseases, which had a dramatic long-term effect on the native people. What a guy, right?
Don't forget he enacted several policies of forced labor, so the natives worked, and he got the profits. After a while, he sent THOUSANDS of peaceful "Indians" to be sold, with many dying on the way.
~August 1619 – 1783
Angolans kidnapped by Portuguese were brought to English colonies of Virginia. Stories state that this is when slavery basically began on a large scale.
Then throughout the 17th century, European settlers in North America used enslaved Africans for labor because they were cheaper and plentiful more so than indentured servants, which were mostly poor Europeans.
Let's talk about that again.
European Settlers in North America used enslaved Africans for labor because there were more of them and they were cheaper than poor Europeans.
Historians have estimated that between 6 and 7 million enslaved people were imported to North American during the 18th century alone.
So of course during the 17th and 18th centuries, slaves worked on plantations growing tobacco, rice, and indigo from Maryland to Georgia.
The folks from the North weren't crazy about that whole slavery idea, but there came the Revolutionary War from 1775 to 1783, so that concern would just have to wait. It should be noted that many indigenous people fought on the American side.
1783 – 1830
After the Revolutionary War, the newly minted US Constitution acknowledged slavery. Yeah, they acknowledged it by counting every slave as three-fifths of a person of taxation and representation. How nice of them. Oh, and they also guarantee the right to REPOSSESS any Slave. They had a rather euphemistic term that represented slavery, "person held to service or labor". Uh-huh. Kinda reminds me of some politicians in 2020 trying to doublespeak.
Eli Whitney decided to invent a cotton gin in 1793, which reinforced dependence on slave labor.
Now, remember that slavery really wasn't that prevalent in the North. But don't let the North off the hook just yet. Just because they didn't OWN slaves, doesn't mean they didn't support the ownership of them. How did you say? Well, they decided to invest in southern plantations, which, of course, owned and used slaves.
Being the fine, upstanding gentlemen they thought they were, the Northerners decided to abolish slavery between 1774 and 1804. But those Southern Gentlemen…well, they just kept owning and trading slaves. In fact, by 1860 there were approximately 4 million slaves in the South. More than half the population.
Now, remember, slaves were just used to work, they were treated badly. Less than a human, they were considered, so they were prohibited to learn to read and write, their behavior and ability to move around was also restricted. Women were raped, men burley punished. Marriages were not legal between slaves, and many scumbags did not hesitate to divide families by sale or removal.
There were a couple of revolts by the slaves, mostly unsuccessful in the 1800s. Of course in 1820 Missouri Compromise allowed slavery to any state west and south of Missouri's southern border, which making Missouri a "slave state".
1830 – 1861
Between the 1830s to 1860s, the movement to abolish slavery gained a little strength with supporters such as Frederick Douglass and white supporters such as William Lloyd Garrison (founder of the radical newspaper The Liberator. Don't forget about the famous woman, Harriet Beecher Stowe who wrote and published a bestseller anti-slavery novel, Uncle Tom's Cabin.
Underground Railroad helped spread abolitionist feelings in the North 1830s. Harriet Tubman and many others helped enslaved people escape from Southern plantations to the North. They called this route the Underground Railway.
In 1850, another compromise was negotiated by the Kansas-Nebraska act, as a result of slavery in territories won during the Mexican-American war. They decided to battle it out with considerable bloodshed, to become the new state of Kansas.
This caused outrage and the downfall of the old whig party. This is where the all-North republican party started.
Going right up to the Civil War, the Dred Scott case went through the court systems for TEN YEARS. He had been "purchased" by a wonderful man in 1832, Dr. John Emerson. When Dred married Harriet Robinson, her owner transferred ownership to Dr. Emerson. Once Dr. Emerson died in 1843, his wife Irene became the owner of all the slaves.
Dred and Harriet tried several times to "buy themselves" free only to be turned down. So in 1846, they filed lawsuits for freedom based on the fact the owner had moved them to free states. They won their case in 1850. 
However, Irene has other thoughts, so she filed an appeal with the Missouri Supreme Court, which reversed the decision in 1852.
In 1853, Dred filed a Federal lawsuit with the US Circuit Court for the District of Missouri. On May 25, 1854, the Federal Court affirmed the earlier appeal.
Dred then appealed to the US Supreme Court in 1854. It became an extremely high-profile case as Dred had received support from many politicians and high-profile attorneys. However, on March 6, 1857, Dred Scott lost his freedom.
The supporters were outraged and viewed the decision as a way to stop the conversation about abolishing slavery. Must be a familiar Republican thing. I'll have to see if that trend continued (wink wink). In any case, having been transferred back to his original owner, in 1857, Dred's owner gave him his freedom. He only lived as a free many for a few months as he died in 1858 from Tuberculosis.
1861 – 1896
This brought us to the civil war from 1861 to 1865. Now, this is known by many names… "War between the States", "Civil War" (nothing civil about it), and "the Northern Aggression" (if you're from the South).
Now, remember, the South succeeded from the union around 1862 (as they occasionally threaten to do even in this day), and the creation of the Confederate States of American was founded. This brought along the Emancipation Proclamation on September 22, 1862, freeing enslaved people. But it wasn't until three years later that the 13th Amendment would be written, abolishing slavery in the United States.
Speaking of which, there is an excellent movie out on Amazon called
which is a thought-provoking documentary talking about the 13th amendment and what many believe was the criminalization of African Americans. It is free to watch.
The Union winning the civil war allowed approximately 4 million enslaved people their freedom. Think about that for a minute. FOUR MILLION PEOPLE. That's more than the population of about half of the states. Approximately 22 states have 4 million or fewer people. That's more than the population of Arkansas by over a million.
After Lincoln was assassinated in April of 1865, Andrew Johnson was President. He felt that leniency in the South was ok and the white southerners gradually reestablished civil authority by a series of laws called the Black Codes, basically restricting their movements and such as they had been as slaves.
Now here's the kinda funny part. there was a group that called themselves "Radical Republicans" in Congress. This group became impatient with the leniency shown for the south and its rules. This group basically overrode Johnson and passed the Reconstruction Act of 1867, placing the South in effect under martial law. These radical republicans (I find that hilarious…radical republicans…) fought and enacted the 14th and 15th amendments forcing everyone to treat African Americans as the same as white Americans.
Of course, the South being what it was (and still is, in some cases) created these white protective societies such as the KKK. (that is the last time I will mention that acronym as I feel they don't deserve any space).
1896 – 1949
So in 1896, African Americans became "Separate but Equal". Wow. Kinda crazy, isn't it? Separate but equal. Of course, that brought in segregation. This actually lasted until the mid-20th century. So they came from being owned, to be separate from the rest of us. How cruel is that?
It wasn't until 1948 that President Harry S. Truman forced an executive order mandating "there shall be equality of treatment and opportunity for all persons in the armed services without regard to race, color, religion or national origin."
So now Jackie Robinson is allowed to play baseball with the white boys. This brought about the integration of many things and transcended sports. Jackie became a spokesperson for Black Equality and in 1949 he testified before the House Un-American Activities Committee tom discuss the appeal of Communism to Black Americans by condemning racial discrimination by the Jim Crow segregation laws of the South. There we go again "South". I'm not very proud of our activities in the past, are you?
I really want to point this out…
I'd like to point out that I don't think we as a nation have learned that yet. America is Burning. Just think about it. That was 71 years ago. And we are still fighting on this front.
Brown v Board of Education
It wasn't until May 17, 1954, that the US Supreme Court declares in Brown vs. Board of Education that our schools could no longer be segregated. What the hell is wrong with us? Of course, this ruling FINALLY reversed the "separate but equal" premise, thank God.
The decision became difficult to enforce and some Southern states had a conniption. Both Arkansas and Alabama required the feds to get involved.
Emmett Till
Many people probably don't remember the tale of the crime against Emmet Till in 1955. Emmett was 14-years old, black, and from Chicago. He and his family had recently moved to Money, Mississippi. Allegedly, he whistled and made a flirtatious remark to the white woman behind the counter, which violated codes of the Jim Crow South. So how do those "good ole boys" handle it?
No, they didn't pull young Emmett aside and say "Son, this is the South, and you can't do that" (even if that statement was wrong it would have been better than the alternative.) So about three days after the whistle, two white men, one of which was the woman's husband, decided to give young Emmett their own southern version of justice.
These two white men dragged Emmett from his great uncle's house in the middle of the night. Here's the kinda scary thing…they were stone-cold sober. Not that I think being drunk is an excuse, but at least being impaired usually means your common sense has left the building. But no, these guys knew EXACTLY what they were doing. That sends chills up my spine.
hey beat Emmett mercilessly. THEN they shot him to death and threw him in the Tallahatchie River. Does anyone else hear Bobbie Gentry singing Ode to Billy Joe in their head "off the Tallahatchie Bridge"? Hmmm. Listen to the entire song… Anyway, I digress. 
So there was a trial. Sort of. It seems that the two men confessed to kidnapping Emmett. There was a jury of all white men who deliberated about an hour. The two men were acquitted. That's justice. ☹️ I actually cried while writing this part. It really disturbs my soul that this happened in the country I love.
To make it even worse, having never been brought to justice, the two men later shared all the gory details of how they killed Emmett with a journalist for Look magazine. You should understand if you're younger, that Look Magazine would be like saying something on Fox News or CNN. It was really big in the 50s. 
Look magazine published their confessions under the headline of "The Shocking Story of Approved Killing in Mississippi." Good for them.  You can read the story as it appeared in the magazine along with shocking letters to the editor.
I would like to point out one particular Letter to the Editor:
What is really sad is, just a few days ago, I had a friend and colleague use those same words regarding some of the actions that are happening today. We were speaking about the lawyers in Missouri standing in their front lawn with guns pointed toward peaceful protestors walking down the road. He actually said, "They were doing what had to be done". It saddens me that we are STILL hearing this after all these years. We have got to be better than this.
Rosa Parks
Shortly after the sad Emmett Till case, Rosa Parks sat in the front of a Montgomery Bus in 1955 and all hell broke loose. Of course, Rosa was arrested. I mean who wouldn't be arrested for sitting in the front of a bus quietly. Oh, wait…she was black. So in a round-about way, Rosa and Dr. Martin Luther King met. Together they and some 90 other participants started the Montgomery Bus Boycott.
And of course, they were indicted and arrested under a law forbidding conspiracy to obstruct the operation of a business. Dr. King was found guilty and immediately appealed the decision. The boycott continued for more than a year, almost putting the bus company in bankruptcy.
Finally, someone got smart. On November 23, 2956, the US Supreme court held in Browder v Gayle that the company's segregation seating policy was unconstitutional under the 14th amendment. In December of that same year, Dr. King called off the boycott and Rosa Parks was the first one to ride in the buses that had been desegregated.
Integration of Central High School, Little Rock, Arkansas
I'm ashamed to say that the city where I live, Little Rock, Arkansas, waited until September of 1957 to integrate Central High School. This was three years after Brown v Board of Education. Of course, the National Guard had to come to the school to enforce it.  And I'm further ashamed that the Governor, facing re-election, decided to CLOSE THE SCHOOLS IN THE FALL rather than comply. What an asshat. Finally, the feds had enough and escorted the "Little Rock Nine" students when the schools reopened in 1959. 
Woolworth, Freedom Rides, and I Have a Dream
In the 60s came the Woolworth incident and "white's only" still in the south, the Freedom Rides in 1962, and finally the integration of Ole Miss in September 1962.
Dr. King delivered very inspiring words, his "I Have a Dream Speech" (which you can read here), at the Lincoln Memorial during August of 1963. It was officially called the "March on Washington". Unfortunately, violence broke out with white supremacy and other groups that shall remain nameless. Sometime in September of 1963, said white supremacists bombed the 16th street Baptist Church, killing 4 young Black girls. It was the 3rd bombing in the previous 11 days. Unfortunately, even Governor of Alabama, George Wallace was a big shot in the secret organization. How sad. 
The Start of Civil Rights Legislation
So with the civil rights movement in full force, President John F Kennedy made the civil rights legislation part of his campaign platform. In fact, Congress was debating the law when Kennedy was shot. Conspiracy theory anyone? Fortunately, Lyndon Johnson got a conscience (or was worried about popularity, not exactly sure), and pushed the Civil Rights Act, which is considered the biggest legislation supporting racial equality in our history.
Mississippi. They really should just sit down in the corner and color.
So on to the mid-60s, sort of. Of course, in 1964, Mississippi was at it again. You know, sometimes I think Mississippi should go sit in the corner and color. They definitely needed a time out. Three volunteers, two white boys from New York, and a black kid from Mississippi disappeared. The three were on their way back from investigating the burning of a Black Church by they that shall remain nameless. "Mississippi Burning", dubbed by the FBI, investigated. The three bodies were found on August 4th buried in a sort of dam near Philadelphia, Mississippi. There were a few books and a movie made about this as well.
Another dig for justice. The culprits were well-known white supremacists, including the county deputy sheriff. The state made no arrests. In an attempt for justice, the Federal Justice department charged 19 people with violating the three volunteers' civil rights. There was a three-year battle and a trial in Jackson, Mississippi. Another all-white jury, of course, seven guilty and nine acquitted. Of course the guilty were given light sentences but hey, at least they finally got a little justice. No one was ever charged with their Murder.
Selma and Alabama should Join Mississippi in the Corner
So that brings us to 1965 and the great Selma March in Alabama. Alabama should really go sit in the corner with Mississippi, but I digress. So remember that their "awesome" Governor, George Wallace ? was in charge and the riots and such were still happening. Mr. Wallace was doing his best to suppress any Black person that wanted to register to vote. Only 2% of the eligible Black persons had managed to get registered.
So in one of these instances, an Alabama trooper shot a young African American demonstrator in Marion. Sound familiar? So a huge protest march going from Selma to Montgomery was organized. Peaceful protestors, I might add.
Then about 100 folks got as far as the Edmund Pettus Bridge just outside of Selma, where they were attacked, with whips, nightsticks, and tear gas (sounds familiar again!) by state troopers. How insane! However, this did not yield the impression the State was looking for. In fact, the whole scene was filmed and presented on television. This angered many people across all races and religions, who then JOINED the march. Dr. King led the march himself until the State Troopers once again blocked the road. That night, a protestor was fatally beaten.
Finally, on March 22, a US District Court ordered Alabama to let the march go free. By now there were over 2,000 folks going on the three-day journey, with another 50,000 or so waiting for them in Montgomery, black and white.
Malcolm X
Malcolm X was a strange man and had strange ideas in some cases, even violent. However, in 1964 he converted again to another version of Muslims called Sunni Islam, which advocated a more inclusive approach for civil rights.
On February 22, 1965, while making a speech in Harlem, he was rushed and shot 15 times at close range. To me, this also makes the statement that inclusion was not acceptable.
Voting Rights Act, Black Power and the Black Panther Movement
In 1965, after the protestors were bloodied and beaten, undone Johnson called for federal legislation to ensure the protection of voting rights for African Americans. I find it terrifying that today's Republicans are still trying to suppress voter's rights. Anyway, The Voting Rights Act was enacted to help ensure fairness.
In these years, America is Burning. The years of Black Power and Black Panther were problematic.Although it started with Malcolm X, many of his followers had embedded the earlier version of his Black Power, the one with violence. Their basic principle was simply that Black Americans should arm themselves and demand full employment, decent housing, and control over their own communities. Hmmm. What immediately comes to mind are the two white lawyers from Missouri who stood on their front porch, guns loaded, to "protect" their community during a protest march. Guess the rules aren't the same…Think about that. Clashes ensued and a police officer was killed. We heard way more about the police officer than the men who were killed in the marches and protests, but he still deserves recognition.
Fair Housing Act, the Birth of the Ghetto, and Violence against Dr. Martin Luther King
There was another act that was meant to be a follow up to the Civil Rights Act, called the Fair Housing Act and the Ghetto was born.
on April 4, 1968, MLK was assassinated, in Memphis, Tennessee of all places. Sad, sad day. By this time, Dr. King had won a Nobel Peace Prize and was a famed Civil Rights Activist. His death started a huge unsettling between blacks and whites. Burning and looting followed, much like the situation today. Again, history repeats. As an aside, if ever you are in Memphis, TN, or need to plan a trip, the National Civil Rights Museum is incredible. Very moving, and informative. A museum built on the grounds of the motel where MLK was shot. They kept the motel as an exhibit.
There was an accused killer who confessed, then recanted. He entered a guilty plea and was sentenced to 99 years in prison.
Rodney King, George Floyd, Brianna Taylor, and Ahmaud Arbery
And don't forget about the many that came after, including the Rodney King riots.
Gosh, we could go on and on about how we got here. There's always more up to and including George Floyd, Brianna Taylor, and Ahmaud Arbery, and many more both in the media and not. But this post is a reminder of where we have come. And by the likes of it, we aren't going anywhere.
When are we going to get it?
So my question is…when are we going to get it. When will we understand and fix what's wrong? America is Burning. I think it's way past time. Americans need to wake up and see what's happening around us. Pay attention to what's happening in leadership and if you don't agree, make sure you vote. In any case, MAKE SURE YOU VOTE.
Best Places to Help
(Borrowed from https://www.thrillist.com/news/nation/how-to-support-the-black-community-where-to-donate-resources)
The Black Lives Matter Movement
You can donate here, or donate to the original chapter in Los Angeles through their GoFundMe page here.
Started in 2018, Reclaim the Block organizes the Minneapolis community and council members to move funds from the hands of the police to other areas covered by the city's budget. "We organize around policies that strengthen community-led safety initiatives and reduce reliance on police departments," the organization says in its mission statement. You can donate here to help those on the field protesting.
The 2017-founded Black Visions Collective focuses mainly on expanding Black influence in the Twin Cities metro area and Minnesota, they are also heavily involved in delivering Black Lives Matter protest's mobilization and action plans. You can keep up with them on Instagram, where the group is currently promoting a petition to defund the Minneapolis Police, or donate to collective in general through this page shared on its website.
BEAM is an organization working to "remove the barriers that Black people experience getting access to or staying connected with emotional health care and healing," according to its mission statement. Support programs that address mental health and healing in Black communities with a one-time donation here, or a monthly contribution here.
The NAACP Legal Defense and Educational Fund (LDF)
The LDF has fought racial injustice through litigation, advocacy, and public education for over 75 years. Support the organization's continued battle to improve our judicial system here.
The National Association of Black Journalists
Help support Black journalists and media professions by donating to America's largest group for journalists of color. The organization promotes media diversity and supports workers who have been laid off or struggle to find employment.
Conclusion
When will we learn from history? What do we want the world to be like for our children?
Sources:
https://www.sos.mo.gov/archives/resources/africanamerican/scott/scott.asp
https://www.loc.gov/rr/program/bib/ourdocs/dredscott.html
https://www.senate.gov/artandhistory/art/artifact/Sculpture_21_00018.htm
https://www.thrillist.com/news/nation/how-to-support-the-black-community-where-to-donate-resources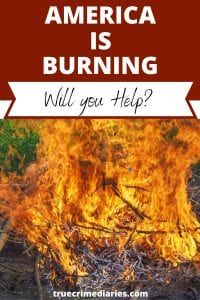 All photos, images, quotes, and video clips are used for fair use commentary, criticism, and educational purposes. See Hosseinzadeh v. Klein, 276 F.Supp.3d 34 (S.D.N.Y. 2017) Equals Three, LLC v. Jukin Media, Inc., 139 F. Supp. 3d 1094 (C.D. Cal. 2015).